The importance of providing your oral healthcare professional with an updated medical history cannot be understated. While it may be inconvenient to fill out a medical history, especially if you already completed one at your initial visit, there are a number of reasons why it is crucial to keep us apprised of your current state of health.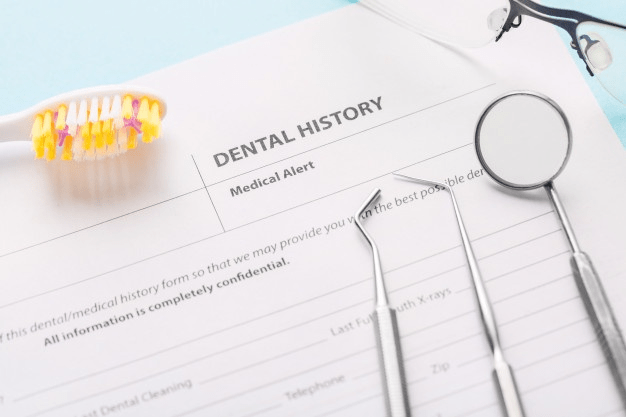 As periodontal patients know, periodontal treatment is not limited to the treatment of the gums alone. A whole-body systemic approach to periodontal care helps ensure that we provide you the best oral health treatment possible. No two patients are alike, and we vary our treatment based specifically on your healthcare needs. This is why a vital component of your treatment at North Raleigh Periodontics is having a thorough, comprehensive knowledge of your health as a whole.
Moreover, medical conditions change over time. As you age, your physiological needs change. To tailor your treatment accordingly we must update your medical history.
While some offices require patients to fill out a new medical history each time they visit, we only ask for an updated patient history once per year. Moreover, the form you will complete annually is not as extensive as the new patient paperwork you fill out on your first visit. Instead, it is one page only, and we ask you specifically about medical conditions that may have changed.
Even if your medical condition is exactly the same as it was when you filled out your new patient paperwork, we like to know that as well. The current status of your overall health provides an important guide for us to treat your specific periodontal needs. The more information we have, the better treatment we can provide. We understand that some people dislike spending the ten minutes or so that it takes to provide an updated medical history. But the inconvenience of taking some moments to apprise us of your current health pales in comparison to the periodontal care we will be better able to provide as a result.
We are looking forward to helping you. If you have any questions please call us at (919) 518-8222.