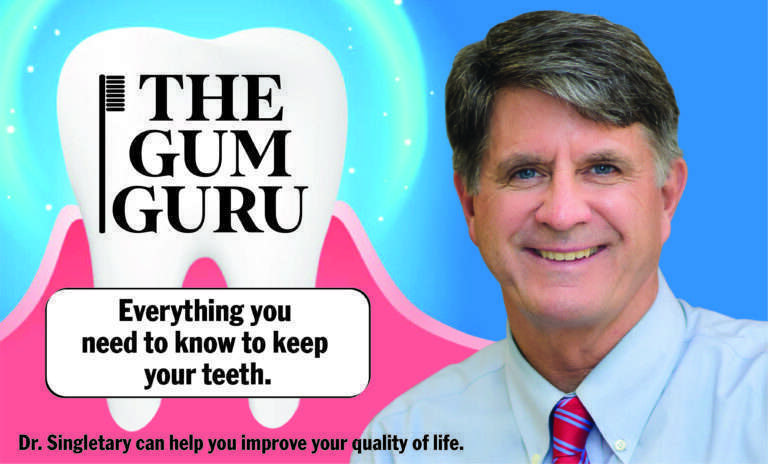 All about the Gum Guru with Dr. Macon Singletary
The Gum Guru Podcast with Dr. Macon Singletary will teach you everything you need to know to keep your teeth and gums healthy. Each podcast will focus on a different topic. Check back every third Thursday of the month for the latest episode. If you have any questions for Dr. Singletary, contact him at: contact@northraleighperio.com
Listen to This Month's Podcast: "Has Anyone Told You That You Snore?" The solution may be easier than you think. Tired of sleeping on the couch? Do you suffer from second-hand sleep deprivation because your partner sounds like a diesel engine? Dan Gordan joins Dr. Singletary on the "The Gum Guru" podcast to discuss a simple, new three-treatment method to stop snoring – without an oral device or CPAP.