North Raleigh Periodontist Macon Singletary, DDS, MS
North Raleigh Periodontics treats all aspects of Periodontal Disease, performs
bone augmentation and has completed over 5,000 implant procedures.
Dr. Singletary graduated from Duke University with a B.A. Degree in Chemistry. He graduated from Emory University Dental School with a DDS degree then did his specialty training at UNC School of Dentistry, Department of Periodontics. He received his Masters degree and certificate for Periodontics and became a Diplomate and is Board Certified with the American Board of Periodontology. The American Board of Periodontology defines a diplomat as "a periodontist who has made significant achievements beyond the mandatory educational requirements of the specialty and who is certified by the American Board of Periodontology." (Source: American Board of Periodontology). He is a Clinical Assistant Professor at UNC School of Dentistry in the department of Periodontics. Dr. Singletary has six children and his favorite hobby is sailing. He grew up in Durham and attended church and high school there. Dr. Singletary plans to practice a long time Lord willing!
Dr. Singletary is a member of the following associations:
Meet Our Staff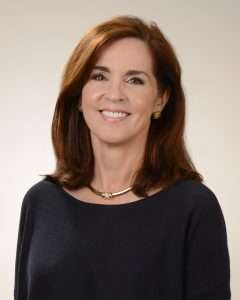 Monica Singletary and Dr. Macon Singletary have been married for 28 years and have six children. Monica graduated from Meredith College with a BA in English. She enjoys spending time with family & friends when she's not helping out in the office.
"If you see someone without a smile, give them yours!" This quote is special to Brittney who is our Dental Hygienist and graduate of UNC-Chapel Hill. Brittney is married to Josh, loves hiking, cooking and trivia. Want to make her day a bit better…she loves a good cup of coffee, music, and a walk.
Need to smile today? Lolee is our dental hygienist who is always ready to greet you with her sweet smile. She is an Army veteran and has a MHA from Walden University. Lolee has a son, Raphael, and a pet fish named Dash. Originally from Florida, she enjoys the beach, Caribbean festivals, cooking, traveling and watching documentaries.
Stephanie is doer of all things in the front office. She is all around amusing and often heard saying, "It is what it is." Stephanie keeps it real, helps us stay organized and pitches in wherever needed. Kind words and unexpected things make her smile.
Laurie is the creative graphic design talent for our practice. She is a graduate of ECU School of Art & Design. Laurie enjoys 'off-the-beaten-path' travel adventures, cycling with her husband Mike, and is always planning their next trip. "Outside in nature is my favorite place and I love a really good cookie!"
"When one door closes, another one opens!" Susan has walked through many doors in her life experiences. She comes to us with a varied background including business administration, stay-at-home mom, volunteering, caretaker and all around fun family host. All things lake…boating, jet skiing, kayaking and relaxing with a good book make the perfect day for Susan.
Please contact us to schedule your first visit. We look forward to serving your dental and periodontal needs in Raleigh